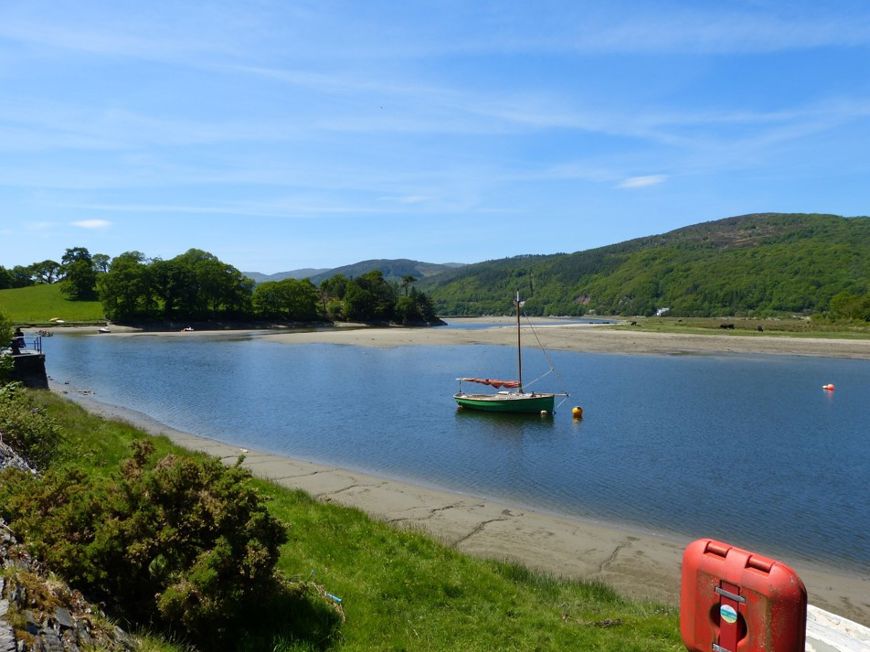 Wales' natural resources provide our basic needs; the air we breathe, the water we drink, and the food we eat. 
They give us energy, prosperity and security.
They protect us, make us healthier and our lives better.
For people to benefit from our natural resources we need to manage and use them in a joined up way. 
The Environment Wales Act is an opportunity to do this; by working with others to develop an Area Statement for North West Wales.
They will set out;
the natural resources in each area and the benefits they provide

address the key challenges and opportunities at a local level

common evidence base with information, data and evidence
This will help us better understand the state and trends of natural resources in an area, the pressures on them and the benefits they provide.
Area statements will give people the information they need to better manage natural resources.
Area Profile
The area includes:
Extensive upland and coastal areas characterise the area, together with intervening lowlands and settlements

Snowdonia National Park, 'Eryri', covers the main upland spine of mountains, with further upland moors to the east, in Conwy

Coastal areas include the Llŷn peninsula, much of which is included within the Llŷn AONB and the Isle of Anglesey, whose coast is mostly included in the Anglesey AONB

Rural lowlands in Arfon, Dwyfor and inland Conwy contrast with a highly developed northern coast in Conwy along major transport routes
Please see our area statement boundaries map.
Where are we? 
We're bringing together the evidence we have about our natural resources.
We have started working with experts on what natural resources we have, what is special in each area, how it is looked after and why.
Where we want to be
Then, working with others, we will identify the benefits (ecosystem services) provided by our natural resources.
We will work with others to identify how each Area Statement can address key National Priorities for taking action to both tackle the challenges and realise the opportunities to better manage Wales's natural resources.  This will include recognising what we can all do to address them (including finding new ways of working together).
A key challenge will be how we gather, analyse and share this information with partners in a usable format. We're exploring the use of different approaches (digital, reports, workshop etc.) and partners willing to help with this.
Get involved
We need people from all sectors, organisations and communities to get involved in the Area Statement process and help to ensure that the potential of Area Statements is realised.
At every stage, we welcome initiatives by partners to help shape and raise awareness of Area Statements through their networks.
If you'd like to get involved, please contact the Area Statement lead or complete the online survey.
Related document downloads