Improving our regulation of storm overflows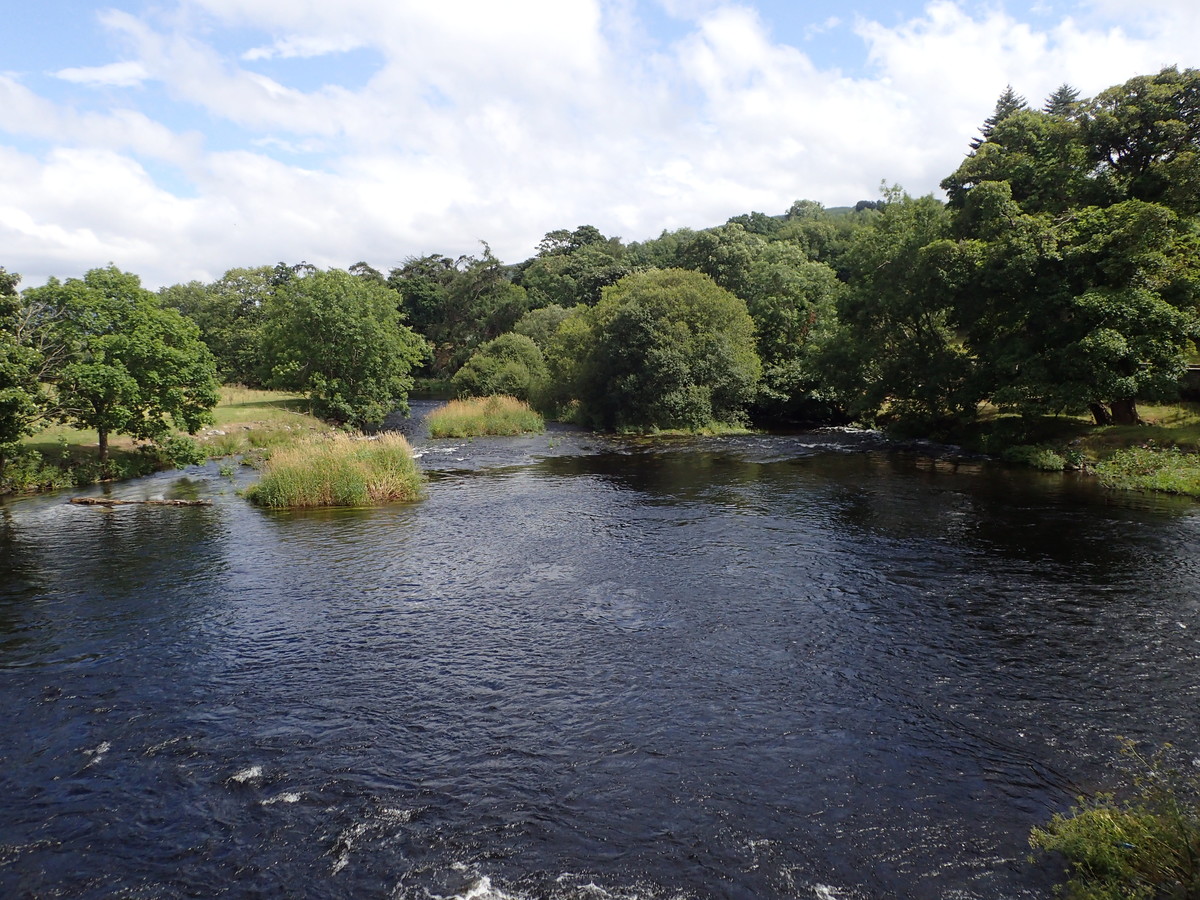 There is no denying that the pressures facing our waters are greater than ever.
Over recent years, public interest in the state of our rivers and our seas has surged with voices from all parts of society calling for urgent action. 
A growing population, climate change and pollution are taking a huge toll on our environment.
It is also putting significant pressures on our ageing sewerage system – one which dates back to Victorian times, invented by Sir Joseph William Bazalgette following London's Great Stink of 1858.
Before his introduction of underground drains and sewers, the River Thames was treated like an open sewer, and water-bourne diseases such as cholera and typhoid fever were rampant.
Clearly, technology and society has advanced tremendously since Victorian times, but much of our sewerage system in the UK still relies on the same principles.
It's what we call a combined sewerage system. This means that all the wastewater from your home (from your toilet, washing machine and kitchen sink) is drained into a sewage pipe which also collects the rain and dirty water from our roads and streets.
All that dirty water combined is piped to a sewage treatment works where it is treated before it is safely released back into the environment.
Storm overflows are engineered into the system to relieve pressure when the sewerage system becomes overwhelmed – when too much rainfall enters the system, or when a pipe becomes blocked.
We issue permits to allow storm water and sewage to be discharged into rivers, streams or the sea without treatment in such circumstances to reduce the risk of it backing up and flooding streets, roads and people's homes.
However, the once innovative system is now having to deal with higher volumes of wastewater, increased surface water from roads and hard standing areas and more intense rainfall which far exceed its capacity.
Despite these challenges, we expect water companies to manage their wastewater system effectively, to invest sufficiently in it and to adhere to the conditions within their environmental permits.
We have evidence that some systems are not operating as they were designed to do and wastewater is spilling through storm overflows more frequently than they are permitted to do, having an impact on the environment and the people's enjoyment of it.
Public support for our rivers is fantastic
We want to see nature and people thriving together.
The covid pandemic made us all appreciate the value of our environment. It helped many of us get through those dark and uncertain times.
The rise of water-based activities such as wild swimming, paddleboarding and angling has brought the quality of our waters into the spotlight. And rightly so, it's great to see such an interest in our natural environment.
So what can we do to ensure our legacy infrastructure problem can continue to meet the needs of the environment and modern society?
New sewers are no longer built in the same way, but it's estimated that around 60% of our housing in Wales still relies on the combined sewerage system. And there are over 2000 storm overflows in Wales.
To remove the need for them water companies would need to re-engineer vast areas of the underground network to separate household wastewater and rainwater
A Welsh Government commissioned report has estimated that the cost of this would be anywhere between £7 billion - £12 billion.
Regulators like ourselves and Ofwat, have been clear that the current use of storm overflows is unacceptable and needs to change.
Without significant investment, and a step change in the performance of water companies, the environment will continue to pay the price.
Action to stop today's spills becoming problems for the future
In July 2022 the Wales Better River Quality Taskforce was established. Collaboratively it aims to reduce the impacts of storm overflows on our rivers, to improve regulation and to educate communities on sewer misuse.
Through our work with the Taskforce we have been reviewing and making changes to our regulation of storm overflows in Wales.
This week we have issued the water companies in Wales, Dŵr Cymru Welsh Water and Hafren Dyfrdwy, with new, tightened guidance about the conditions in which it is acceptable for a storm overflow to spill.
This will allow us as the regulator to better identify where assets may be causing environmental harm and help the water companies to better focus their maintenance and investment.
The guidance will improve the way water companies plan, prioritise, and deliver improvements to address the environmental impact of spills from storm overflows.
It also provides better clarity to both operator and regulator about when spills are breaching their environmental permit and allows us to strengthen our enforcement response.
We have also issued guidance which outlines our regulatory position on unpermitted overflows, and the actions water companies must take to inform us of newly identified, unpermitted overflows.
In the Taskforce action plan we have committed to a programme of work to bring all unpermitted overflows into our regulatory control. This work is ongoing.
Also this week the Welsh Government has published a new report, the Storm Overflow Evidence for Wales report, by consultants Stantec
This compares the costs and benefits of different policy options for the regulation of overflows and includes both hard-engineering options as well as nature-based solutions.
The report makes it clear that to achieve the results we want to see, there are no short-term fixes; we need to take a long-term approach.
The Taskforce will now carefully consider the options to scope out the appropriate next steps.
Seeking the best results for the environment
Earlier this month, water companies submitted their draft business plans and associated funding commitments to Ofwat as part of Ofwat's Price Review process. This is our opportunity to secure commitment and investment from water companies for much needed environmental improvements.
In our discussions with the water companies, we have been very clear about our expectations and have pushed for a significant programme of works during this next investment period to reduce pollution and improve water quality.
Once finalised and agreed by Ofwat the business plans and associated funding will be delivered by the water companies between April 2025-March 2030.
We continue to challenge water companies to improve their performance across all assets and to ensure overflows are properly controlled.
This means the right mix of maintenance, management and investment by water companies, alongside action to drive down surface water entering sewers.
Projects like Greener Grangetown, and Dŵr Cymru's Llanelli Rainscape are already finding innovative solutions to help relieve the pressure on the system.
We can all do our bit
And right down to householder level we can all help too. By being careful about what we flush down our toilets and pour down our sinks, we can prevent blockages, or 'fat bergs' which can damage the infrastructure or cause storm overflows to operate unnecessarily.
If we use water wisely, and efficiently around the home we can limit the amount of water which enters the sewer.
Changes we make to our properties, such as choosing permeable driveways,  collecting rainwater in water butts, and creating rain gardens are all ways that contribute to slowing or limiting the amount of water entering the sewer.
You can find more information on how you can help via Dŵr Cymru's Stop the Block campaign.