Be prepared for winter flood risk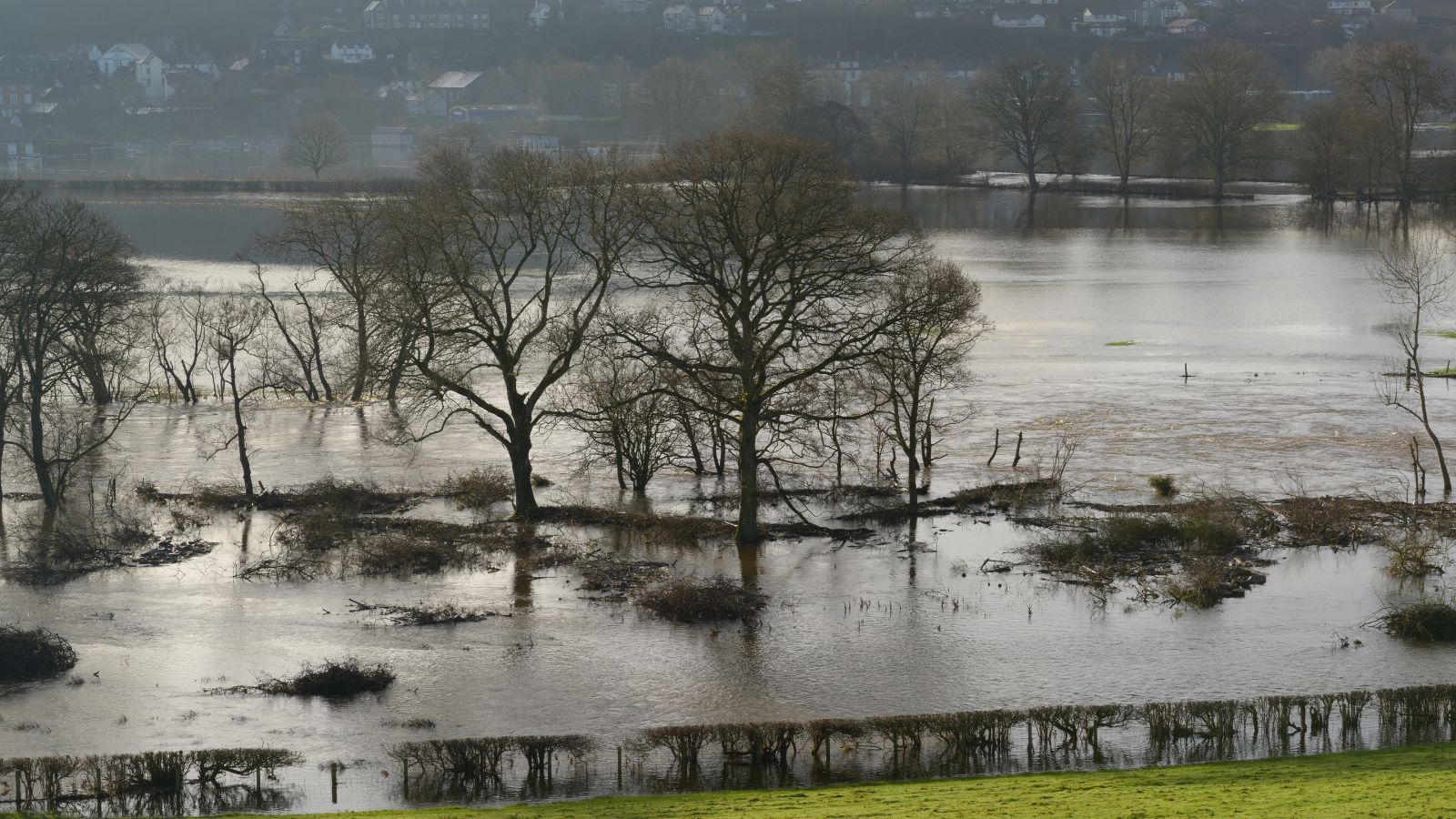 People across Wales are being urged to make sure they're prepared for flooding this winter with Natural Resources Wales (NRW) warning that people should not be complacent if they haven't flooded before.
The call comes after a particularly wet start to the autumn which has seen four named storms and sustained periods of heavy rainfall, leading to flooding in some communities across Wales.
Looking ahead to this winter, the Met Office is forecasting a wetter than average period during the early winter months and communities are being warned to check their flood risk and to make preparations now.
NRW is the lead authority for managing flood risk from main rivers and the sea in Wales. It has been working closely with local authorities and other partners throughout the wet autumn to help ensure communities are prepared for extreme weather events ahead.
But with 1 in 8 (around 245,000) properties in Wales at risk of flooding, and with climate change expected to make extreme weather events more frequent and more severe in the future, NRW is also encouraging people to take three simple steps to help prepare themselves for flooding:
Jeremy Parr, Head of Incident and Flood Risk Management at NRW said:
Wales is no stranger to extreme weather events, and those who have experienced flooding in the past know all too well how devastating it can be.
But just because your property hasn't been affected by flooding before, it doesn't mean it can't happen in the future. Climate change is happening now and is bringing with it more storms and heavy rain. People who ignore that risk do so at their own peril.
Sadly, all too often after a flood we hear people say that they never thought it would happen to them. That's why it is vital that people take the necessary preparations as early as possible to prepare for the worst.
As the recent storms have demonstrated, autumn and winter weather can include some of the most disruptive conditions and are a reminder of the dangers of severe weather in the UK.
Will Lang Head of Situational Awareness at the Met Office said:
Autumn and winters in the UK usually include a wide variety of weather, and late autumn and winter this year looks likely to be no exception. At this time, the likelihood of wet conditions throughout early winter appears to be slightly higher than normal.
This slightly increased risk of wet and windy weather follows on from a wet October and therefore suggests a slightly higher than normal chance of impacts from heavy rain could be possible throughout the next month or so.

Since the February 2020 floods NRW has bolstered the number of colleagues who are trained and ready to respond to incidents to over 700, covering over 90 incident roles.
Jeremy added:
While NRW will do all we can to ensure our defences and warning systems are ready to help reduce the impact of heavy rain on people and property, we cannot stop all flooding.
We take our incident response role very seriously and work with partners to do everything possible to keep people, communities and the environment safe. But we are not a blue light service, and our colleagues step out of their day-to-day roles to undertake our incident response. However, the geographical extent, severity and duration of an extreme rainfall event can bring challenges in how we are able to respond.
There are practical steps people can take to know their flood risk and prepare for flooding..  People can check their flood risk on the NRW website through our simple postcode checker, sign up for our free flood warning service, and find important information on how to prepare a flood plan and find out what to do in a flood.
NRW will issue Flood Alerts and Warnings if rivers and coasts reach levels at which flooding is possible or expected with teams monitoring and forecasting river and sea levels around Wales 24 hours a day.
There are three levels of flood warnings:
Flood Alert - flooding is possible and most likely to impact travel, recreation land (like parks) or farmland. Be prepared to act on your flood plan, prepare a bag of essential items and monitor local river levels and flood warning service on the NRW website.
Flood warning - Expect to see flooding of homes and businesses. Take action by moving family, pets, and valuables to safety, turn off gas, electricity and water supplies and put flood protection equipment in place.
Severe Flood Warning - there is a risk of severe flooding and a risk to life. Some communities may need to be evacuated and should follow the advice of the emergency services. Call 999 if you are in immediate danger.
The 5-day flood risk for Wales map is also updated on the NRW website every day at 10:30am – and more frequently when there is medium or high risk of flooding. It gives an assessment of the risk of flooding at local authority level for the next five days and provides NRW, its partners and the public with valuable time to put preparations in place to reduce the impact of flooding. 
The flood warning pages are updated on the Natural Resources Wales website every 15 minutes.
Information and updates are also available by calling Floodline on 0345 988 1188.