Incident Management Enabling Plan 2015-2020
Our work helps ensure the environment, people and economy of Wales benefit from there being less frequent and less severe environmental incidents. How we deliver that role is equally important as it brings us into contact with communities when they are at their most vulnerable. We are not an emergency service, we provide specialist technical advice to assist our professional partners in their work leading the management of incidents. The enabling plan we have produced helps us achieve a long term, integrated and flexible approach to incident management.
Preventing incidents from occurring in the first place is our ultimate goal, to ensure our natural resources are appropriately managed, and is an intrinsic part of both our incident preparation and regulatory work. Our work preparing for, and responding to, any form of environmental incident includes:
increasing public understanding of and care for the environment
issuing permits with clauses to protect people and the environment,
regulating sites and premises to prevent the risk of incidents
warning the population of flooding
providing technical advice to support the emergency services and other partners before, during and in the recovery phase of an incident
assessing the environmental impacts of incidents and taking steps to minimise them
We will do this by:
Delivering an effective and consistent response to the likelihood and consequences of environmental incidents
Managing our business and the way in which we, and others, use the land that we manage
Providing advice to the public, business and other organisations on a resilient natural resource management approach to incidents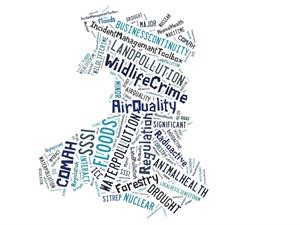 Delivery will be monitored through a Results-Based Accountability plan.
A wide-ranging plan
We receive approximately 9,000incident-related calls each year and we need to protect people, the environment and all our natural resources in Wales by ensuring we have activities and procedures to prevent, prepare, respond, deploy, recover and review our role in incidents. Impact scale and breadth can range dramatically from the small minor incidents we deal with on a day to day basis to the major incidents that affects large parts of the country.
We will achieve this by working actively with others to:
As a statutory responder to incidents:
Ensuring that we deliver our incident management role in a risk-based and nationally consistent manner, focusing on where and how we can maximise our contribution to prevent, manage and recover from incidents.
Define our role so that it is integrated, effective and communicated in a clearly understood manner when planning for and responding to each type of incident.
As a public body and land manager:
Be an industry-best public body, promoting and applying best practice to ensure our activities and the way we manage our land do not cause any environmental incidents.
As an influential adviser:
Promoting compelling evidence on the contribution that an unpolluted, healthy environment makes to people's well-being, local economies and resilience to climate change.
Incident categorisation
We have a new integrated incident categorisation policy, as part of our overall approach to delivering natural resource management and the prevention of environmental damage.
We continue to respond to potential and actual incidents by following a risk based approach and prioritise our work to ensure that we secure the highest benefit for the environment, the people, and the economy of Wales. Documents available below.
A key enabling organisation
Natural Resources Wales' role as an enabling organisation is key to this plan. Facilitating and working collaboratively with others will be a core part of our activity. Our plan is to focus on how we will assist, support and facilitate others to deliver and achieve our outcomes through sharing our expertise, facilities and assets. It also prioritises our role in strategically influencing those incident management agendas which we have the most effective influence on.
Related document downloads